A Girl's Own Adventure
Sophie Mayer
A mustang is a free-roaming horse of the American west, a descendant of Colonial Spanish horses that is officially referred to as feral. The word comes from the Spanish mesteño, 'wild, stray, ownerless.' A 1971 Act of the US Congress declared mustangs 'living symbols of the historic and pioneer spirit of the West.' Universal Studios produced a series called Mustang Westerns in the mid-1920s, and the unbroken mustang – generally a stallion – is symbolic of the frontier genre in literature and film. So how does French director Deniz Gamze Ergüven's Oscar-nominated film, about five sisters walled up in a Turkish village, come to share its name with Tom Gries' 1957 Western Mustang!?.
There are no cowboys in Ergüven's film – except on the soundtrack, composed by Warren Ellis, which weaves in the track 'Moving On', originally written and performed by Ellis and Nick Cave for the film The Assassination of Jesse James by the Coward Robert Ford (Andrew Dominik, 2007). Ellis' plangent, lonesome steel guitar brings the sound of the high plains to the Black Sea coast of Turkey, where the sisters live with their grandmother and uncles. Their parents have died in an unspecified incident, and they have been sent from Istanbul to a village near Trabzon. It's a story familiar from fairytales, more Virgin Suicides than Liberty Valance, despite Uncle Erol's fondness for his revolver – fired significantly, if not over-determinedly, to celebrate marrying off the troublesome teenagers who threaten his conservative ways.
Like Sofia Coppola's first feature, it asks a pressing question: what is a female story? Or, in the words of Mimi in Sally Potter's first film Thriller: 'What if I had been the hero?' Are marriage or tragic death the only options for female protagonists? Ergüven's film explores those possibilities: oldest sisters Sonay and Selma get married in a joint ceremony – Sonay to her boyfriend Ekin, and Selma to the man whom Sonay was supposed to marry. Despite their divergent experience and emotions, marriage is the end of both their stories. Ece, the third sister, agrees to an arranged marriage but becomes, as her youngest sister Lale observes, 'dangerous,' a descriptor that covers behaviour from eating cookies to having sex with a stranger in her uncle's car in the middle of town. Her final dangerous act is suicide, following the paradigm that women are most, if not only, dangerous to themselves.
Ece's switch in temperament is related not so much to her impending marriage as to her uncle raping her at night. After her death, Nur, the second-youngest sister, becomes the target for both marriage and rape, and it is up to Lale to take drastic action. Ergüven's film reverses the order of Federico Garçia Lorca's symbolist drama La Casa de Bernarda Alba in which the youngest sister is the most desirable, most feminine, and most tragic – here, Lale is more like the 'final girl' of horror cinema described by Carol Clover. Unlike her sisters, Lale evinces little interest in heteronormative romance or sex; instead, she's focused on football and on learning to drive.
In a sub-plot that echoes Jafar Panahi's film Offside (in which female football fans in Tehran dress as male in an attempt to watch the national team play), the sisters make a first-ditch escape to watch their local team Trabzonspor as part of an all-female crowd after a pitch invasion by nationalists sees men banned. The planning and execution of the breakout interrupts the Coppola-esque octopodal lassitude of draped, sunkissed limbs engaged in rituals of boredom. At last: action! The escape plays as comedy what will recur as an adrenaline-fuelled climax when Nur and Lale flee Nur's wedding party, hunted by men with guns. To underline the connection, it's on the football-breakout that Lale meets Yasin, a truck driver whose friendliness and long hair mark him out as different.
Yasin teaches Lale to drive, and comes through in the crunch, playing a key part in the sisters' bold escape. He's not the first knight of the road in recent films by female filmmakers: artist Douglas Gordon plays a kindly, grieving Scottish trucker in Agnès Troublé's debut My Name is Hmmm…, giving shelter to a young French girl who has run away from her abusive father; Peter's truck is a surprisingly welcoming environment for a traumatised pre-teen girl, decorated with fairy lights and unicorns. Afia Nathaniel's road movie with a twist Dukhtar also sees trucker Sohail form a strange but moving alliance with Zainab, another young girl in peril – this time accompanied by her mother Allah Rakhi, who has fled to protect her daughter from an arranged marriage to a much older man. Sohail, an ex-mujahid, is a gentle, romantic and even comedic figure, in contrast to the territorial men of the mountains.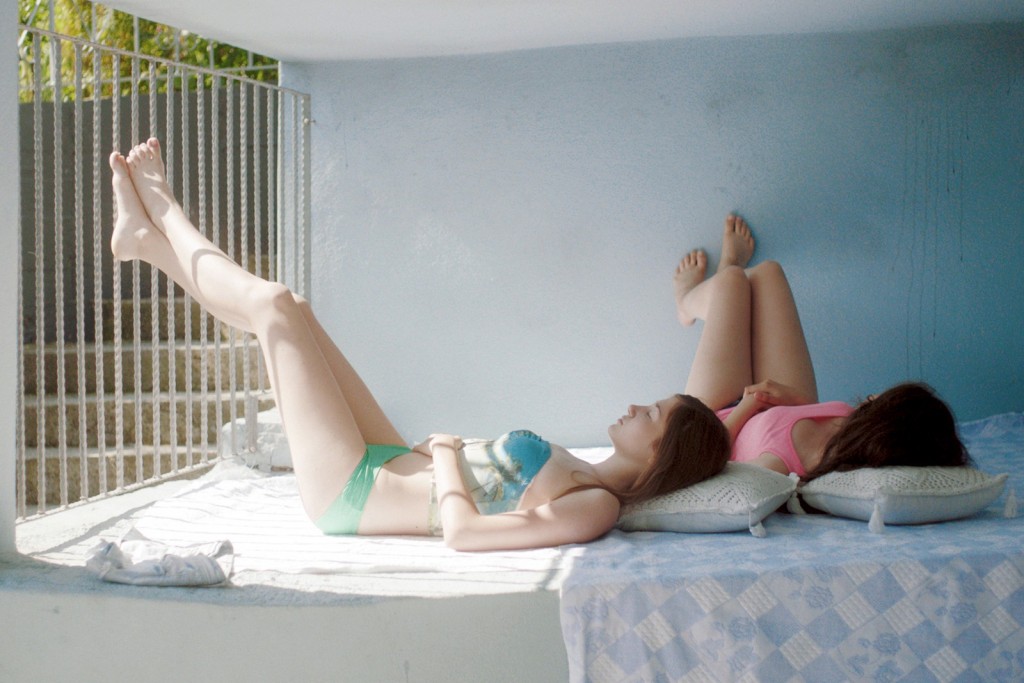 Neither Peter nor Sohail – nor Yasin – are ever presented as a potential threat to the women; instead, they are, literally, chivalrous, a reiteration of the courtly ideal of the knight who helps those in peril, particularly vulnerable women. Sohail and Allah Rakhi have a tentative romantic connection, but that is not his motivation for helping her: all three truckers are noble and solitary beings, despite troubled pasts (in Peter and Sohail's cases); it's implied that they are on the move because they don't fit in. They may be outlaws, but they are preferable to in-laws, for Allah Rakhi and Zainab, as for Nur and Lale.
It's the nature of the folk tale that it features helpers, and the truckers are closer to the kind footment of European fairytales than to the alpha-princes and warriors. But they are, unquestionably, rescuers (we could through Mad Max here in for good measure, as Mad Max: Fury Road tells a similar – if louder – version of this story). Mustang's nomination for Best Foreign Film at the 2016 Academy Awards creates a resonance with another nominee, Room, directed by Lenny Abrahamson from Emma Donoghue's adaptation of her own best-selling novel. Like Mustang, Room is a film about a woman's imprisonment and escape, a narrative that an underlying Rapunzel re-visioning – and, indeed, Room's co-protagonist Jack has ultra-long hair that he and Ma associate with strength, but it can't help but suggest Rapunzel's entrapment.
The sisters in Mustang may not let down their hair for any man to assist them (although they do cut off hanks to sew onto stuffed heads to aid in their escape), but they certainly have shining cascades of it, pouring over each other as a sign of excess. Indiewire called the film a 'controversial five-headed monster of femininity', suggesting something of an anxiety about the power of female sexuality, especially when it's plural. The article notes that 'Ergüven read Greek tragedies in which the ensemble was described as moving with one body, communicating nonverbally.'
But the tragedy of the film, it could be argued, is the sisters' separation into single beings: it is being chastised, them locked up, then married off that differentiates them from the powerful, swarming mass that – in an early scene – pushed Uncle Erol down on the sofa and slaps him. It's only when Lale and Nur remember to act in concert – braiding themselves together – that they can make the break.
But, like Allah Rakhi and Zainab, like Hmmm, like Jack and Ma – and even like Furiosa – they need a male driver to carry their story forward. In Thelma and Louise, famously, the titular characters drive themselves away from male violence and towards freedom, but die doing so. When Lale crashes her uncle's car, the viewer fears the same story: that the female heroic narrative can only be glorious suicide, as long as there's patriarchy. But Yasin provides the deus ex machine who enables their escape to continue. Is there yet a girl's own narrative in which women can entirely drive the action, and set themselves free? My Name is Hmmm, Dukhtar, Room and Mustang are breaking out of the fenced corral of cinema, fusing narratives drawn from the 'women's film' with both hints of experimental filmmaking and aspects of genre cinema. Mustangs are known for the hybridity and variety that has helped them survive in the wild – the new women's cinema is following their lead.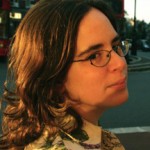 Sophie Mayer is a regular contributor to Sight & Sound and The F-Word.She's the author of Political Animals: The New Feminist Cinema and The Cinema of Sally Potter: A Politics of Love, and the co-editor of Catechism: Poems For Pussy Riot, The Personal Is Political: Feminism andDocumentary and There She Goes: Feminist Filmmaking and Beyond. Her Twitter is @tr0ublemayer
Posted: March 21, 2016 at 9:32 pm