Inspired Audiences at the
Literally Short Film Festival
Alexander P. Garza
My wife gripped my hand as we entered the warehouse at Renwick Dr. about a week ago. The summer air in Houston was full of energy, partly because of the Pride Parade downtown compounded by the SCOTUS decision, but also because we were attending the final screening of the 2nd Annual  Literally Short Film Festival. The space was outfitted with art on the walls, a red carpet, step and repeat, snack stand, and a screening area with ample seating. The judges (Kat Candler, Amy Lowe-Starbin, and Patrick Smith) made seven official selections and three winners our of 400 submissions. That night, the winning films washed the screen and captured our hearts with entertaining stories of inspiration and insight.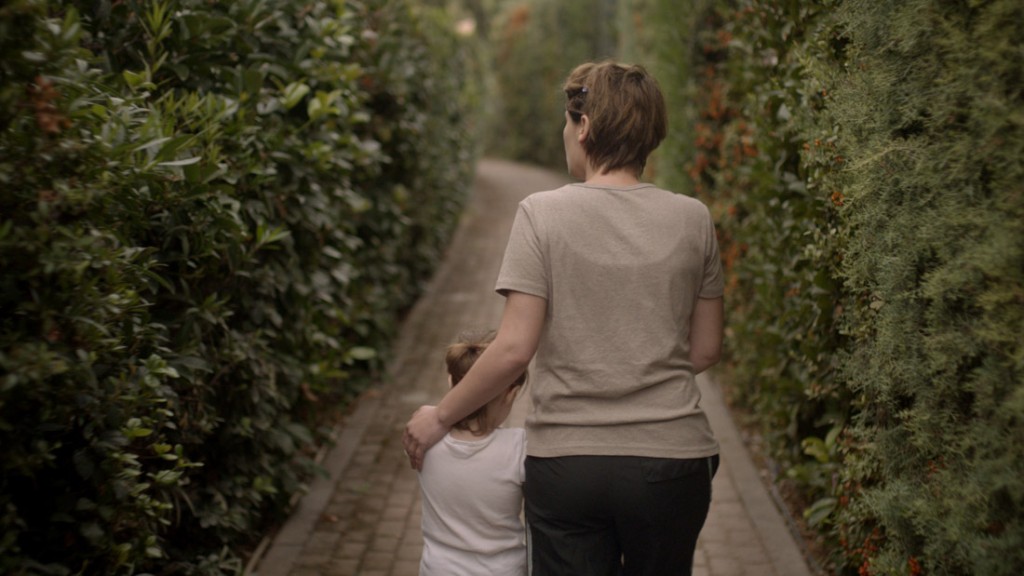 Volta by Stella Kyriakopoulos, a crowdfunded narrative from Greece, is about a mother in financial despair who can no longer provide for her daughter. The film opens in a slum apartment, but soon treks across the city to somewhere unfamiliar to us. The film is timely, as Greece has just plunged into one of the worst economic depressions in its history. This quality film takes an honest, albeit sorrowful look at one vignette of a relationship torn asunder under the pressures of economic instability in a nation desperate for help.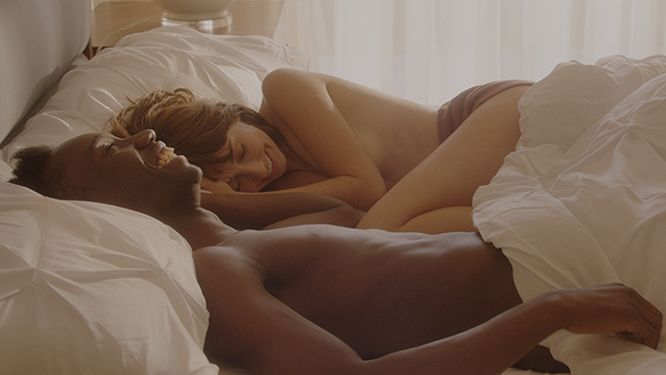 Pink Grapefruit by Michael Mohan is a U.S. character-driven film. The film centers around two characters who are being set up by another couple. The matchmakers eerily observe as the new couple gets acquainted, grows closer, and becomes more intimate. We get the sense that there are ulterior motives at work. We are subtly drawn to the characters but expected to ignore or accept lingering questions. Nathan Stewart-Jarrett was notable, playing innocence, trepidation, and adventure layered under a charming personality. I'd be interested to see what Mohan can do with the time to delve deeper into his character in a feature-length film.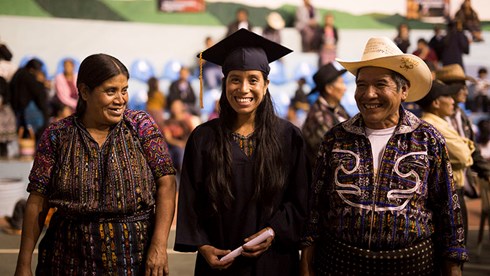 Rosa – These Storms is an endearing documentary by Sean Kusanagi and Hannah Gregg. This film makes a hard assessment of life as a Mayan woman in Guatemala. Rosa looks into the camera and tells us her story about trying to achieve seemingly impossible dreams, despite a tragic past. We are taken on an emotional journey, during which we relate to her small dreams of wanting more than one pair of shoes, and are inspired by her larger, overarching goals such as becoming the first nurse in her village and opening a pharmacy and clinic there. This tear-jerker of a film was the most inspiring of the evening.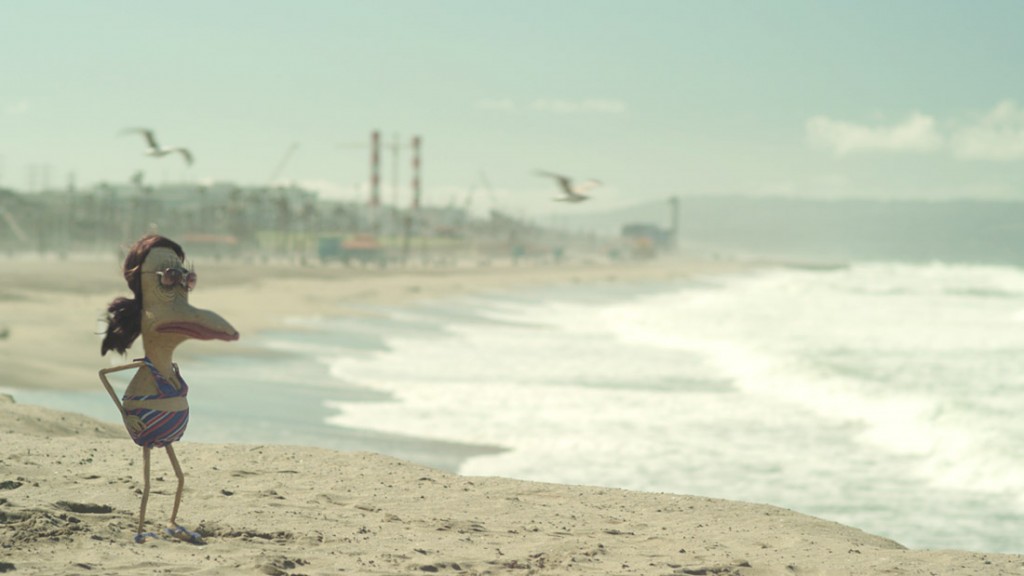 Myrna the Monster by Ian Samuels is a live-action film with puppetry that will have you wanting to see it spun into a full-length feature or sitcom. The film centers around an alien-monster named Myrna speaking at a support group about her aspirations of becoming an actress and overcoming a traumatized past. She was taken from her home planet, brought to Earth, and is now plagued with visions of astronauts violently attacking her and leaving her husband for dead. Kudos to the filmmakers for not playing the obvious angle that Myrna looks different, and therefore is an outcast. Instead, Myrna and the other characters nonchalantly accept her looks, which makes for great comedic moments. The music plays as much a role as any character in the story, and provides a unique layer that furthers the theme of overcoming or accepting the past while shooting for the stars.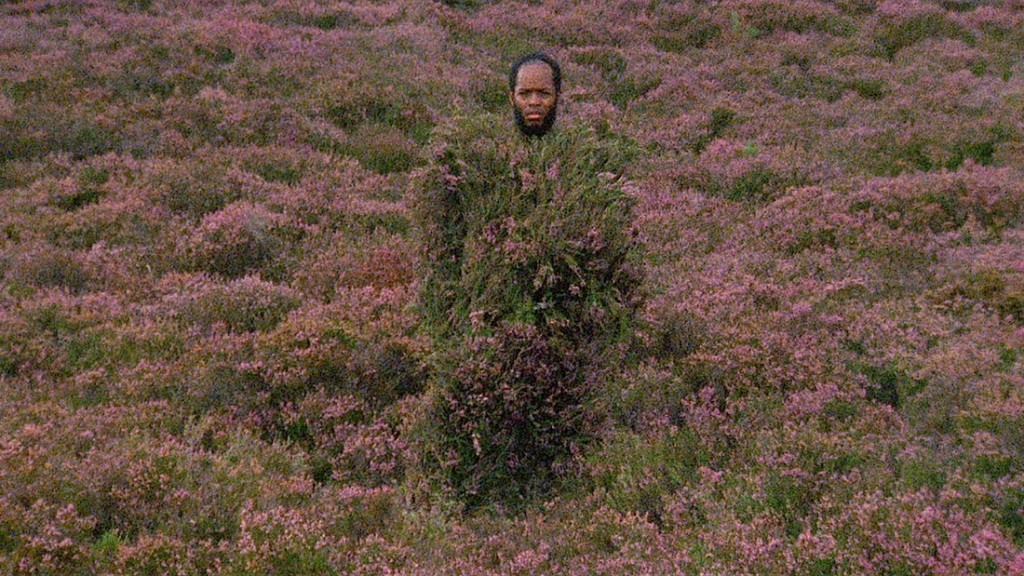 Hugh the Hunter is an experimental film from the U.S. about a hunter tracking the red grouse. The film is conceptualized around the art of Hugh Hayden, the star of the film. His work is known for its merging of objects with naturalistic textures like feathers, fur, bark, and foliage. The film has a grainy look, as if shot in the 1970s, but it pulls us into the frame, as if we were in one of Hugh's works. The National Geographic-style tone and pace of the narrator provides stark contrast with flashes of bark on flesh, birds' eyes leering, and rising tension. Although it's a great introduction to the work of Hugh Hayden, my mind was left exhausted and anxious.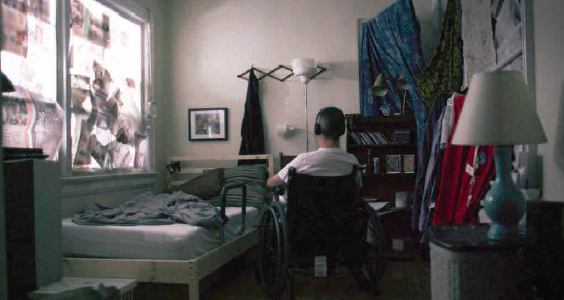 Hole, a Canadian film by Martin Edralin, was a sad, but touching exploration of the theme of helplessness and longing for human intimacy. Billy is disabled and receives daily visits from his nurse. He holds down a job, and listens to music, but there's still something missing from his life. The title of the film serves to represent both an object in the film and the unrequited desire for intimacy. Although this film may be offensive or disturbing to some, it is also relevant, reminding us that despite disability or sexual orientation, people like Billy have needs for intimacy, just like everyone else.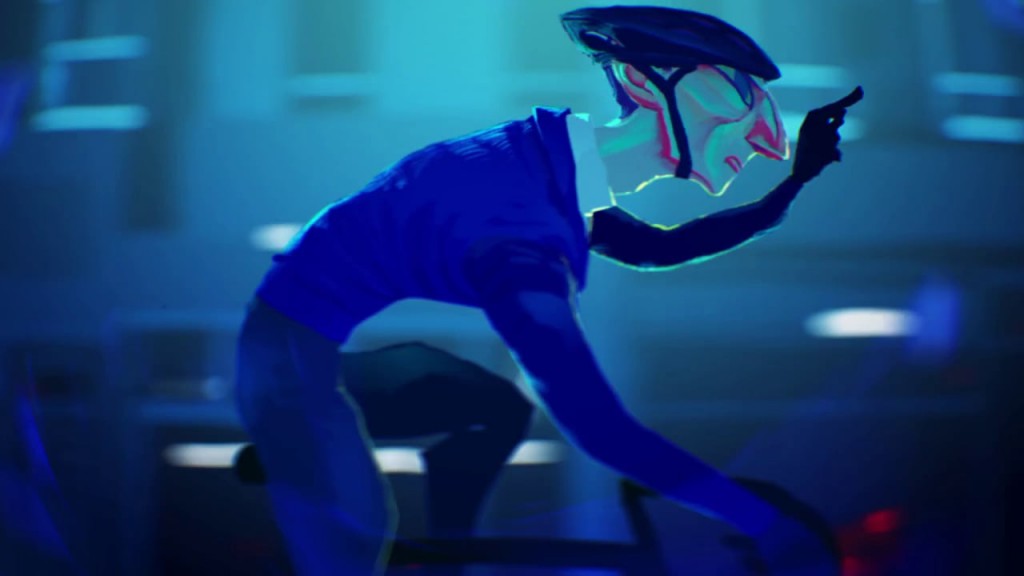 Meanwhile is an animated film from the United Kingdom directed by Stephen McNally. This non-linear film intersects four different characters traveling the same city streets. McNally brings the characters to life within five minutes, building on the suspense of cutting between characters, their memories, and their movements on the streets. Despite the mistakes in the characters' pasts, their true selves are revealed in the film's final moments. The varied use of line, shape, vibrant and subdued colors, entertaining animation, and deep character studies provide us with an enjoyably unique story.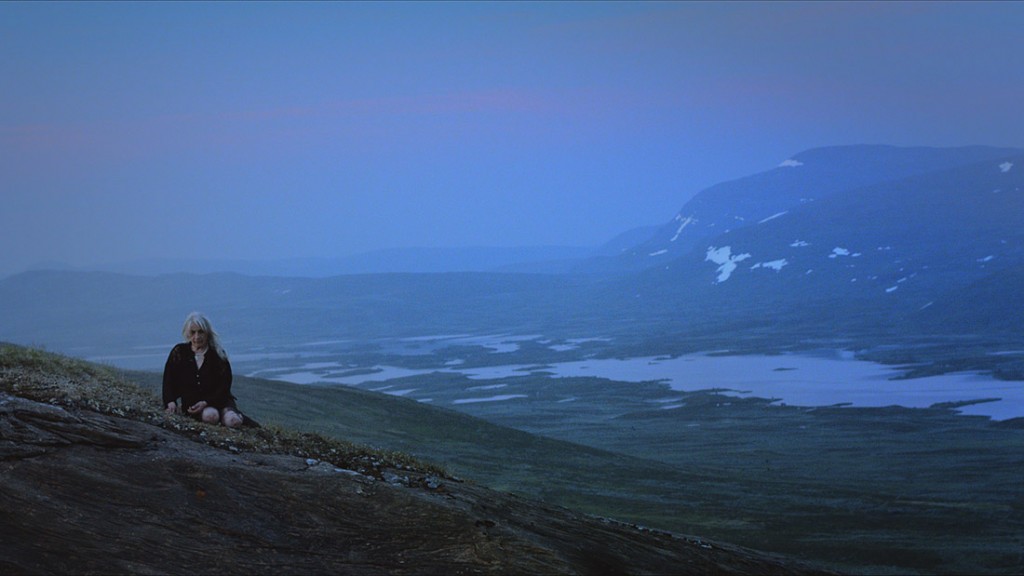 Northern Great Mountain, a Swedish film by Amanda Kernell, won 3rd  place at the festival. This film explores the dichotomy of rejecting or embracing family, culture, and heritage. An elderly woman is convinced by her son to return to her hometown of Sami for her sister's funeral. She despises the people of her hometown, her native language, culture, and family. She is so adamant about denying her heritage that she goes to extreme lengths to convince herself she belongs to city life. Although at times slow-moving, the theme of self-discovery despite one's age is universal, and the story here is well-told.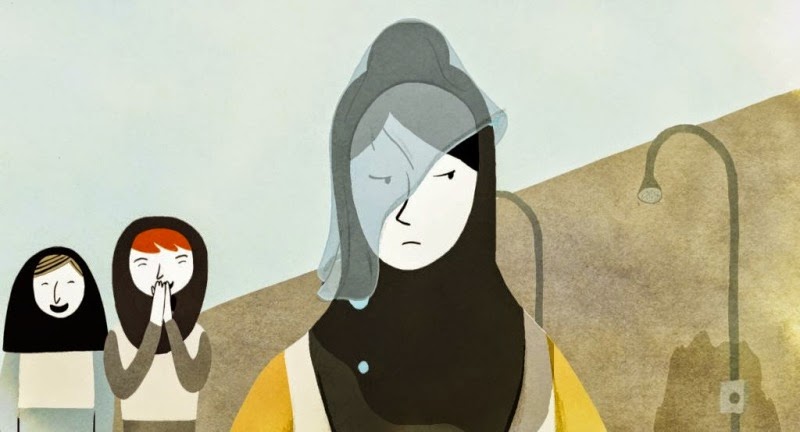 Beach Flags by Sara Saidan won 2nd  place and is an Iranian film about a lifeguard, Vida, training to represent Iran at an international beach flag competition in Australia. Sareh, a new teammate, poses a threat to Vida's chances of going to Australia. Vida soon realizes that Sareh needs this opportunity far more than she does. The film gives us a close-up of the subjugation of women in Iran. This seemingly small action of women cooperating instead of competing has far-reaching effects. One small action leads to another, and a collection of small actions can change the world. This film was moving, entertaining, and cathartic. I surmise the judges were torn between Beach Flags and Tupilaq for first place.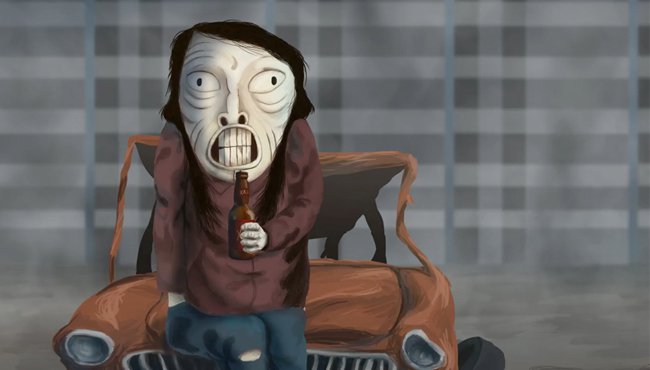 The first-place winner was the Danish film Tupilaq by Jakob Maqe. Tupilaq is about a man struggling to maintain his personality and identity in a westernized society that preys upon its own people with mind-numbing agents like alcohol. The main character glitches in and out like static, flipping between his true self and what he's become. The Greenland landscape is displayed on a billboard, triggering a memory of his homeland with his father by his side. As the vision fades, he returns to his present affected state, then is pulled by an unknown force into a bar to have a drink. Tupilaq reminds us to reevaluate the effects society has on our souls, and for me, it did just that.
My wife and I walked out into the vibrant night air after the final screening, inspired and with a lot to talk about in the days to come. My personal favorites were Beach Flags, Myrna the Monster, and Rosa – These Storms, but all of the films were both inspiring and entertaining. Be sure to mark your calendars as the team at Literal begins to sift through submissions for next year's festival. You won't want to miss it.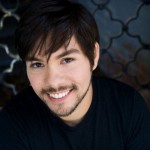 Alexander Garza is a writer and actor from Houston, TX. He is a husband and father with a passion for storytelling and performing arts. He is a contributing editor for MexicanFilmReviews.com, BroadwayWorld.com, and also writes poetry, music, fiction, and drama. You can follow him on Twitter at @AlexanderPGarza.
Posted: July 16, 2015 at 11:05 am