Literally Short Film Awards
Literal Magazine
It is with great honor that Literal Magazine presents the Literally Short Film Awards results. On June 26 and June 27, join us for a night of art, film, music, food, drinks and incredible talent. Purchase your tickets here!
Winners
1st Place
TUPILAQ
(animation)
by Jakob Maqe, Denmark
Prize: $5,000 USD, Phantom 2 Vision+Quadcopter with Hard Case and Extra Battery Bundle, Script Translation into Spanish
2nd Place
BEACH FLAGS
(animation)
by Sarah Saidan, Iran
Prize: Blackmagice Pocket Cinema Camera, Script Translation into Spanish
3rd Place
NORTHERN GREAT MOUNTAIN
(narrative)
by Amanda Kernell, Sweden
Prize: GoPro Hero4+ Black/Surf Camera
Official Selection
HOLE
(narrative)
by Martin Edralin, Canada
HUGH THE HUNTER
(experimental)
by Zachary Heinzerling, USA
ROSA – THESE STORMS
(documentary)
by Sean Kusanagi, Hannah Gregg, USA
MEANWHILE
(animation)
by Stephen McNally, United Kingdom
PINK GRAPEFRUIT
(narrative)
by Michael Mohan, USA
MYRNA THE MONSTER
(puppetry)
by Ian Samuels, USA
VOLTA
(narrative)
by Stella Kyriakopoulos, Greece
The Jury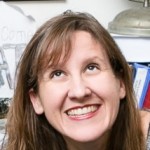 Kat Candler
Kat is a writer and director best known for her film Hellion, starring Aaron Paul and Juliette Lewis, which premiered in the U.S. Dramatic Competition at the 2014 Sundance Film Festival. Candler's film was also a Sundance Creative Producing Lab participant and San Francisco Film Society/Kenneth Rainin Foundation Grant recipient. It was released in theaters through IFC Films.
Amy Lowe-Starbin
Amy is a screenwriter based in LA. Her most recent feature dramedy, Kelly & Cal, premiered at South by Southwest in 2014, and was honored with the Gamechanger Award for first-time director Jen McGowan. Starring Juliette Lewis, Cybill Shepherd, Jonny Weston and Josh Hopkins, the film received rave  reviews and was picked up for a theatrical release by IFC. She thinks the best comedy is made of equal parts wit and empathy, and looks forward to making you laugh.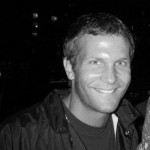 Patrick Smith
Independent Animator Patrick Smith is known for his sublime and bizarre hand-drawn interpretations of people, our emotions, and identity.  His films have been featured on MTV, PBS, FX, Nickelodeon, Rolling Stone, New York Times, and Huffington Post. Currently, Smith and his studio are producing the third season of the PBS series "Blank on Blank" an innovative animated show that visually illustrates rare audio interviews of famous artists, actors and musicians.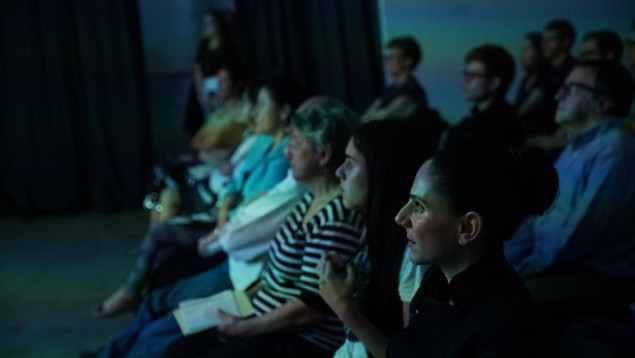 ---
Schedule
Friday, June 26
*(dress code: cocktail attire)*
6:00 p.m.
Open Doors, Drinks and Food by The Phoenix on Westheimer
Art Exhibition by Jonathan Leach
6:30 p.m.
Opening Night Speaker – Anthony Brandt, composer & co-founder of Musiqa
6:45 p.m.
Saxophone Duo
Dan Gelok & Mas Sugihara
7:00 p.m.
Winning Film Screenings & Filmmaker Awards
8:15 p.m.
Drinks and Music
Saturday, June 27
4:00 p.m.
Matinee Screenings –
Official Selection & Awarded Films (10 minute intermission)
7:30 p.m.
Night Time Screenings –
Official Selection & Awarded Films (10 minute intermission)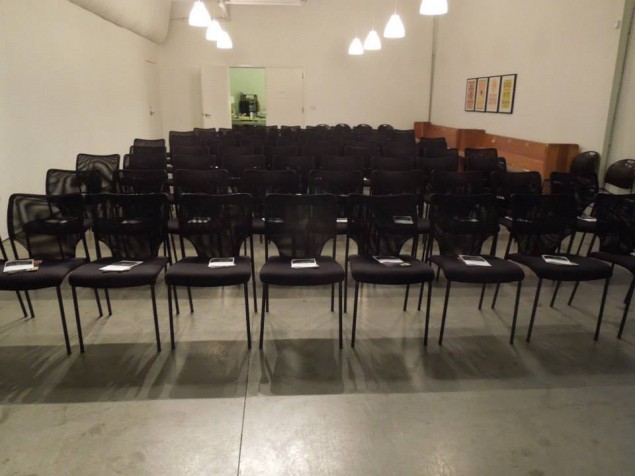 ---
Tickets

Awards Ceremony Pass  $15
This pass will grant you access to Friday night's ceremony for the screening of the 3 winning films. A complimentary drink ticket will be included.
Film Festival Pass  $12
This pass will grant you access to Saturday's screenings of Literally Short's Official Selection (including the winning films). There will be two rounds of 10 films played, one at 4 p.m. and one at 7:30 p.m. Re-entry is allowed!
VIP Pass
This pass will grant you access to both the Friday event (yes of course, the complimentary drink ticket is also included) and Saturday's screenings!
---
Location
Literal Company
5425 Renwick Dr.
Houston, TX 77081
---
Posted: June 25, 2015 at 6:00 am