Partnerschools
Lorís Simón Salum
According to a recent study done by WalletHub, Houston is the second most diverse city in the United States. If you are a Houstonian, this fact is by no means new; and yet it is easily forgotten when you get up in the morning and run to work, pick up the kids or try to fit in a weekend with close friends you haven't seen in a while. In an era where our world's differences seem to speak loudest, Houston's little hidden gem shines brighter than ever.
"I personally find it very exciting to meet and learn from people of different cultures. However, it is not easy to grasp this chance that stands on our doorstep," Houston Mezzo Soprano Sonja Bruzauskas reflects, "It is what inspired partnerschools." Bruzauskas is the founder and director of partnerschools, a non-profit organization that focuses on connecting Music departments in different schools, both public and private, to collaborate on interactive projects such as workshops, teacher visits, rehearsals, and so on.  "Our city needs this opportunity to celebrate our diversity, and music is such a beautiful and unifying agent," comments Bruzauskas. Not only is music a unifying agents, but in a 2017 State of the Arts Report from the Texas Cultural Trust, it states that one in 15 Texans are employed by the Texas creative sector, averaging a $80,300 wage (compared to $44,000 for non-creative industries). All in all, the arts generate $5.5 billion for the state's economy. Despite the numbers, it would be hopeless to argue against the positive impact of music in a child's development and well-being. In the words of Frierich Nietzsche: Without music, life would be a mistake.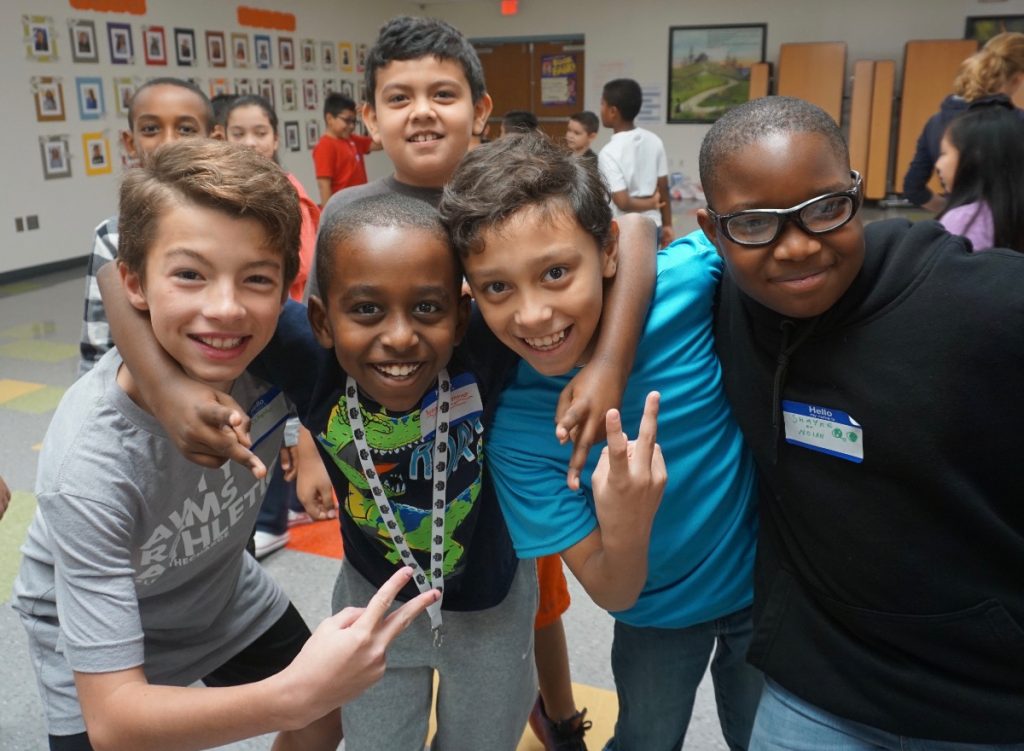 Nevertheless, regardless of extensive research that shows how education in the arts benefits math and science, amongst other subjects in school syllabuses, Bruzaskas points out how funding for art and music departments is continuously delayed or even removed from private and public curriculums. It is why she feels thrilled to have found a grant to sponsor one of partnerschool's teachers to establish a choir program at the HISD school Rucker Elementary, showing off its first music class in the school's program.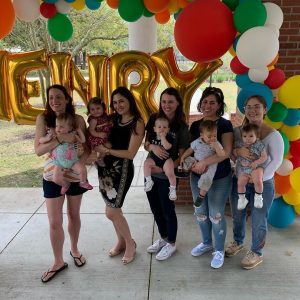 One of the most exciting aspect of partnerschools is that each collaboration culminates in a shared concert.  On March 27th, partnerschools is joining two partnerships to create a concert with four schools: Annunciation Orthodox School, Yellowstone College Prep, KIPP SHARP and Awty International School. It will take place at Christ the King Presbyterian at 6:30 pm. What you'll find? One hundred and eighty kids from around the world singing in unison and a little piece of evidence that music is in fact the universal language of mankind.
If you're interested in donating, attending a concert or collaborating with partnershools, please contact info@partnerschools.org.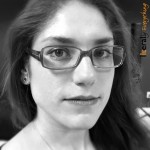 Lorís Simón Salum is the writer, director and co-producer of Ensoulment: A Diverse Analysis of the Feminine Principle in Western culture (2013), an award-winning documentary. Her latest project, a book,  Ensoulment: Exploring the Feminine Principle in Western Culture , was published by Chiron Publications in January 2017. Apart from continuing to shoot short films, Lorís works as Festival Director for Literally Short Film Festival . Her Twitter is @LorisSimonSalum
©Literal Publishing
Posted: March 14, 2019 at 9:09 pm