PETRA JORDAN
Patricia Gras
In all my travels, I have never been so overwhelmed as much as I was by a city like Petra.  A visit to this ancient metropolis takes you back thousands of years in ancient times. First you walk through the Siq, the natural gorge that leads to the first century BC vast classical Treasury building carved on the rock face.
Then you must continue the twelve miles by foot or camel (I chose the camel since it was very hot!)   There are monumental and stunning tombs and facades carved out of solid sandstone rock.
I got off the feisty camel and climbed the 822 steps carved out of the mountain to the Monastery building with its sculpted façade. From there I got to see a wonderful view of the surrounding valleys.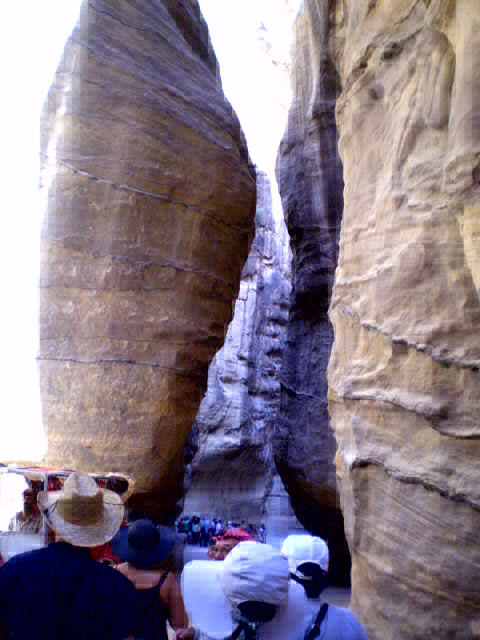 One interesting reward of this tour was running into Bedouin children. They spoke English perfectly, sold what they could and they were very persistent so I distracted them by playing a game of soccer.
It was the nomadic Nabateans who built Petra.  They knew a great deal about water conservation while living in such arid desert.  But what made the Nabateans truly unique was their skill in commerce and trade. They conducted business with China, India, the Far East, Syria, Rome and Egypt. One can credit their long-term prosperity due to constant deals they made with enemies, especially the Romans to keep their lucrative commerce intact.  For some reason still unknown, the Nabateans left their capital at Petra in the fourth century.
Fortunately for us, they also left us one of the 7 wonders of the world.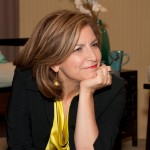 Patricia Gras is a seven-time Emmy Award-winning journalist. She is the founder and producer of the online series Passion Time. Her Twitter is: @PatriciaGras
©Literal Magazine
Posted: August 26, 2014 at 8:36 am