A WRINKLE IN FILM
So Mayer
Both Black Panther and A Wrinkle in Time are portal fantasies–-specifically, dealing in the fantasy that there is another world, a more just world, just beyond our reality. In Black Panther, it is disguised by thick vegetation and technological barriers; in A Wrinkle in Time, it is sustained and reached by magic. Wakanda, the hidden land where T'Challa, the Black Panther, takes the throne at the start of the film, is Earth's primary source of vibranium, a metal with infinitely powerful properties; the "wrinkled" universe through which Meg and her younger brother Charles travel also has infinitely powerful timespace-bending properties, those of their imagination. These two myths, brought to the screen by Ryan Coogler and Ava DuVernay respectively, are speculative fictions; specifically (redefined by the casting of A Wrinkle in Time), Afrofuturisms that hold out the promise of the spiritually- and technologically-rich continuous existence of African and African diaspora communities in the past, present and future.
Connectedly, these films also hold another precious secret at their hearts: there is a secret world that we, the viewer, can access through these films. Ashley Clark opens the portal to Afrofuturism before and beyond Black Panther in his excellent primer for Vulture. But the films also point to another secret world, one less tied to genre: that of an independent African-American cinema.
As Coogler notes in his open letter to DuVernay, published on ESPN ,
In her life before I met her, [DuVernay] was a highly admired Hollywood publicist who owned her own company. By then she had written, produced and directed two amazing films, about black women finding hope while experiencing grief and loss, all while maintaining [ARRAY,] a production and distribution company to finance and distribute underserved independent films made by women and people of color. She was already one of my heroes, and that was before she took one of the most sought-after scripts in Hollywood and turned it into [Selma,] the best film about Dr. Martin Luther King that anyone will ever make.
It's worth noting that DuVernay also personally funded her first film, I Will Follow (2010), wrote, directed, produced and distributed her second, Middle of Nowhere (2012), which premiered at Sundance. For Selma (2014), she reached out to Oprah Winfrey to make up a funding shortfall to enable her vision to reach the screen. Her career could be held up as a Lean In-era, "If you can't see her, you can't be her," example of a woman of colour achieving the dream: moving from indie micro-budget personal stories to studio blockbusters via being modelled as a Barbie doll. Given the scarcity of examples, that is certainly an important disruption of the conventional narrative of what a filmmaker looks like, in all its exclusionary contours. Likewise, Coogler's transition from low-budget indie Fruitvale Station (2013) to Creed (2015), a reboot of a franchise that started with its roots solidly in 1970s American indie, to Black Panther; his career could be seen as tracing T'Challa's move from prince to Black Panther to king.
But what if we step back and see the paths of these two directors within the frame of the fantastic stories that their own films tell? What if their move to Hollywood does not necessarily have to register as an ascent, but as an expansion that brings with it both access to enlarged worlds of the imagination and responsibility to ever-larger communities? What if they are asking the viewers of Black Panther and A Wrinkle in Time to do as the films' protagonists do: look deeper and travel beyond (the cinematic mainstream).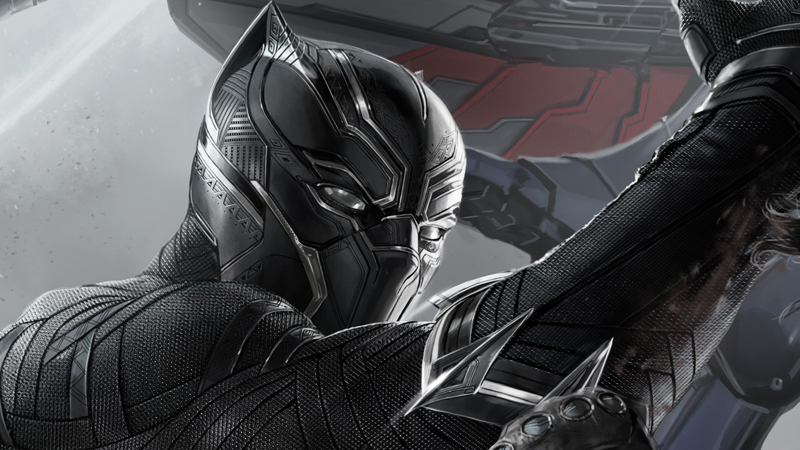 At the heart of Black Panther is a repeated ceremony in which T'Challa, and then his rival Killmonger, (re)gain the spirit of the Black Panther by travelling to the world of the ancestors. Lit by brilliant constellations above a baobab tree, this gorgeous, atemporal world is where what Racquel Gates  identifies as "the theme of fathers and father figures that [Coogler] did so beautifully in Fruitvale Station and in Creed" plays out most clearly, as the male protagonist and antagonist speak to and confront their deceased fathers. Cinema, Coogler suggests, is a similar ritual that bends time and space, creating the possibility of return and reflection–-an engagement with cinematic and cultural ancestors; but also, for viewers, the opportunity to re-view the filmmaker's earlier work.
In A Wrinkle in Time, powerful female guides Mrs. Who, Mrs. Which and Mrs. Whatsit guide Meg through a vivid and dangerous cosmos as she searches for her missing father, who is, not incidentally, white. The resonance of a missing black father would be entirely different in the US; Meg and Charles may have found themselves searching through the [in]justice system that incarcerates exponentially greater numbers of black than white men, as DuVernay's documentary 13th showed. Meg visits multiple planets whose material otherness centres the film's message of diversity as organic: it's a big universe of difference out there, not just down here on Earth. 
But the film, like l'Engle's book, anchors this hugeness in Meg, a bright, geeky young woman with a passion for science, who has been repeatedly bullied at school. Meg's journey to courage and self-acceptance mirrors the theme of all of DuVernay's fiction features, in which a protagonist has to gain certainty and inner conviction toward taking a big step with bigger ramifications–-even Dr. King, in Selma, is shown as growing in conviction concerning the necessity and effect of mass public protest. Just as Black Panther invites the viewer to look back through Coogler's films as a conversation about father figures and self-definition in adulthood, so Wrinkle reminds viewers to trace the courage of conviction through DuVernay's fiction features.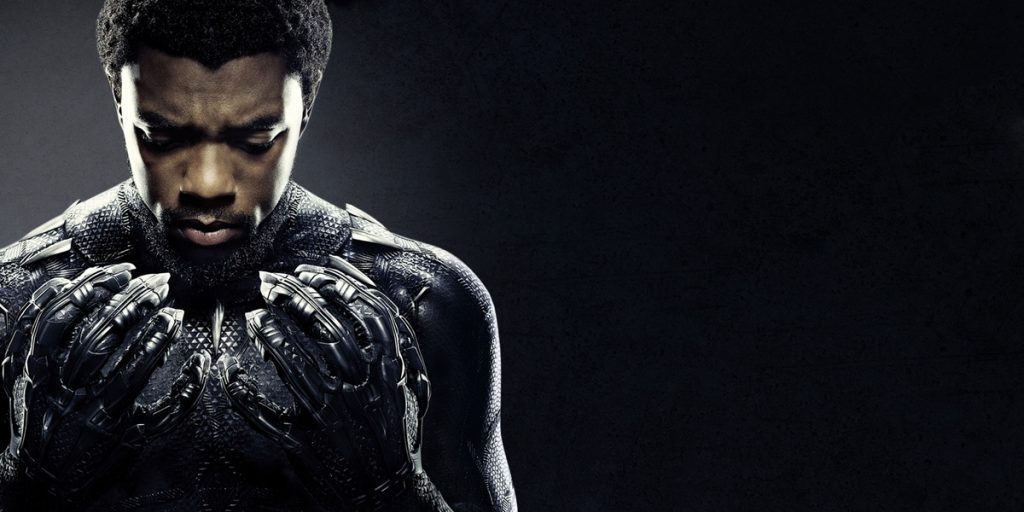 What emerges from both films is a call for their protagonists–and their viewers–to embrace a wider, more complex world; to uncover that which is kept hidden, whether Wakanda or Meg's imagination, and to share it in all its complexity and difference. I hear this, also, as a plea for cinema as well: while it matters that these blockbusters are reaching global audiences who are responding strongly to seeing non-white protagonists and non-Eurocentric visions of the fantastic, they are also a reminder to travel through cinema in the same way – looking beneath and beyond. They fold up cinema's spacetime and place us in a world where the independent and the mainstream, the micro-budget and the millions-of-dollars, the personal narrative and the superhero story, interconnect and intermingle.
This is especially significant for expanding our knowledge of and connection to the work of non-white filmmakers, who are more populous in independent than in mainstream cinema, albeit still under-represented. And the DuVernay-Coogler magic is already working: Cheryl Dunye, director of the Teddy-winning independent New Queer Cinema smash hit The Watermelon Woman (1997), has just announced a high-profile return to the big screen with an adaptation of Jason Mott's The Wonder of All Things, after directing two episodes of Queen Sugar, a TV series created by DuVernay. In The Watermelon Woman, the protagonist Cheryl (played by Dunye) is making a documentary about Fae Richards, a bit-part player of golden-age Hollywood-–but a major figure in pre-war African-American cinema and music in Philadelphia. Richards, the titular Watermelon Woman (her Hollywood screen credit), introduces Cheryl to a long history of black cinema as well as black queer culture. In an industry often depicted as purely competitive, DuVernay and Coogler similarly offer an expansive, supportive and collaborative vision of cinematic continuity and community–-not only visible diversity on–and off–screen, but the vast and significant diversity of the cinematic universe itself.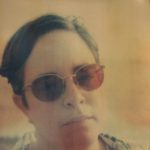 So Mayer is the author of Political Animals: The New Feminist Cinema, The Cinema of Sally Potter: A Politics of Love, and the co-editor of Catechism: Poems For Pussy Riot, The Personal Is Political: Feminism and Documentary and There She Goes: Feminist Filmmaking and Beyond. Her Twitter is @tr0ublemayer
©Literal Publishing
Posted: March 15, 2018 at 10:12 pm