Just a Little Green
So Mayer
There is just a little green in The Body Remembers When the World Broke Open. It's late, wet spring in Vancouver: although one character says hopefully that she's looking forward to gardening as summer is just around the corner, we see only a few verdant shrubberies and a house plant. The film articulates itself visually in overlapping shades of grey, both soft and hard, as it traces the story of two First Nations women who connect in a brief encounter, an everyday moment that opens out (or perhaps focuses in) on a huge ethical and emotional tapestry. Shot in 16mm in long, handheld, close-up takes of trusting intimacy, The Body Remembers is a film you cannot but hold in your body. The heavy rain of the opening, as it shades into persistent drizzle, makes it feel as if both the screen and you are weeping.
Joni Mitchell's beautifully sad song "Little Green" plays at the heart of the central scene of the film, as Rosie (Violet Nelson) listens to the track in the apartment of Áila (Elle-Máijá Tailfeathers). The two women have just met on a street corner as Áila leaves a doctor's office in the rain and finds the teenage Rosie, barefoot and bleeding, on the sidewalk. Running away as Rosie's boyfriend yells at her across the intersection, Áila brings the pregnant Rosie to her home. When Áila decides to call a shelter, Rosie instead creates her own shelter between noise-cancelling headphones, within the sinuous grief of Mitchell's track and her memory of listening to it with her grandmother.
Tailfeathers, who also wrote and co-directed the film, her fiction feature debut, with Kathleen Hepburn (Never Steady, Never Still), commented on the song choice that: we realized it's so fitting for the film. It's a song about Joni Mitchell having to give her daughter up for adoption at 19, how challenging that decision would've been and how it was ultimately about love for her daughter and wanting her daughter to have the best possible life.
Joni Mitchell is also part Sami, and she was born in Fort McLeod, Alberta, which is in Blackfoot Territory where I'm also from.
Unbelievably, the song had never been licensed for film before, and the filmmakers – taking their cue from the song's lyrics – wrote Mitchell a letter.
Whether they also sent Mitchell a poem is unknown, but the film is suffused by poetry, sung and unspoken. Unsurprising, perhaps, as its title is taken from an unusual but equally fitting source, an essay by a First Nations poet and scholar published on an experimental international arts website, Arts Everywhere. The title is a gift between friends and colleagues, a citation asking us to recognize that the film emerges out of – and speaks into – a dynamic, charged and exciting conversation across art forms and criticism among contemporary First Nations and global Indigenous writers, visual artists, critics, and scholars. Citing queer theorists Jack Halberstam and Judith Butler, Driftpile Cree Nation writer Billy-Ray Belcourt writes:
The body remembers when the world broke open is a provocation of mine to think the time-frame of colonial worldings through the language of haunting and speculation. Which is to say that we are not done mourning the "world-shattering" magnitude of settler invasion and its attendant crime scenes of all sorts, and that this kind of loss yields affects that reverberate into the near future by way of the body's "critical receptivity;" that is, the ease with which we can be undone and displaced by others.
The Body Remembers is a tender film about a connection between two women; an emotional and often funny film about the possibilities of friendship and sisterhood; an informative film about pregnancy, reproductive rights and the shelter system; an angry film about survival and the class divide; a bracing film about our ethical interpersonal responsibility given "the ease with which we can be undone and displaced by others." It is also, up front and unapologetically, a frank and profound film about how First Nations people "are not done mourning the 'world-shattering' magnitude of settler invasion and its attendant crime scenes of all sorts." If we experience a "critical receptivity" to the film's textures and tendernesses, then we also need to be open to the frame in which they occur.
The film focuses on the long-lasting "world-shattering" effect of invasion on First Nations women, but present in Rosie's wary refusal to accept the domestic violence narrative that Áila and the women's shelter present to her is an important acknowledgement that her boyfriend has already been, himself, subject to the violence of the settler state's criminal justice system. Cree-Métis-Salteaux essayist Lindsay Nixon writes in their collection nîtisânak of "insidious colonial masculinities… turning many of my men kin from reciprocal relations into perpetrators of harm," one of the many of Belcourt's "reverberations" that sound in the film. Rosie's boyfriend is only glimpsed briefly (all of the male characters are secondary; none are seen full-face): he is mainly an aural presence, a haunting who follows Rosie and Áila on a fraught, drenched flight from the intersection as a reverberating voice shouting incoherently, as hollow blows as if he were striking cars or street furniture – and in the breathy, breathless fear of the two women that is further forward in the sound mix, yet cannot quite drown out the distant violence.
In her introduction to her video essay on Jennifer Kent's film The Nightingale, about a poor Irish woman and an Indigenous tracker pursuing a white landowning rapist, critic and programmer Tara Judah thinks through some audiences' refusal to engage with the film's depiction of colonial settler violence, and how the film addresses "the philosophical implications of the face-to-face encounter and to get us, as viewers, to face the affect, effect and impact of the violence." As Haudenosaunee writer Alicia Elliott noted recently, "Women authors have a unique perspective on violence — one born out of lived experience instead of misogynistic fantasy… Your relationship with violence changes when it's rooted in fear and inevitability." Like the two novels by Indigenous women that Elliott discusses in her column, The Body Remembers appears to focus on domestic violence, but by holding its enactment – although not its visceral effects – offscreen, it makes a space to think about the thorough-going impact and deep-rooted sources of that violence: to face it, and its pervasive effects.
Tailfeathers' first short fiction film, A Red Girl's Reasoning, is – like The Nightingale – a rare truly feminist rape revenge film that actually centres a woman survivor and her community, and places gendered violence within a colonial framework. Delia pursues vigilante justice not just for herself, but for other women in her community – but she is questioning the traces that enacting violence is leaving on her conscience and relation to the world. While the short uses its noir-ish genre form to question the all-consuming narrative power of violence and power, of our compulsion to watch a satisfying fight scene or roaring bike chase, The Body Remembers eschews such genre hooks to compel us gently with non-violence as a strategic formal, aesthetic and narrative response to the violence that constitutes the frame of every scene.
In fact, traditional film framing itself, which portions up bodies and often diminishes the human as scale, is shown to be a kind of violence, like the editorial cuts that the film largely eschews. The long takes of scenes based around dialogue, gestures and expressions means that cinematographer Norm Li is following the choreography of the performers while respecting their autonomy and privacy. Their faces and limbs constitute the scale of the film as well as its rhythm, with establishing shots largely absent. The title card of the film, which gives the film's title not only in English but also in three Indigenous languages, appears over one of the few human-free images: the grille of a fenced-in walkway running above traintracks. We know this scene, though. Rosie has been shown walking through the walkway as if she is in a cage; now we see the land as if in a cage. This is the larger violence – the "world-shattering" – with which the film deals.
The city is itself not just the grounds of the violence Rosie experiences, but an "attendant crime scene". That there is only a "little green" in the film is telling: the land space that is now Vancouver was a heavily forested area before contact, a big green breathing ecosystem of beings. When Rosie listens to "Little Green," the trailing, frondy house plant in the background gorgeously mirrors the blue and black cascades of her wet hair: mirrors her vitality and her trappedness both. The rain that runs over Rosie and Áila should be running into the complex network of streams and rivers feeding into the Pacific; instead it soaks their clothes and forms puddles on hard concrete. The lines of the train tracks and roads have replaced, and erased, the curves of the waterways.
Tailfeathers' first feature-length film, the documentary c̓əsnaʔəm, the city before the city, was made in in partnership and collaboration with the Musqueam First Nation whose traditional and unceded lands lie beneath the settler city. The ways in which c̓əsnaʔəm revivifies the wet, green coastal waterlands of pre-contact are palpable in The Body Remembers is as an absence: the absence of the world breaking open. In The Body Remembers, Áila's boyfriend Ben is Musqueam, while Áila is Blackfoot and Samí, like the filmmaker herself, and Rosie is Kwakwa̱ka̱'wakw, whose traditional territory is on Vancouver Island, as is Nelson who plays her. Áila is the incomer, coming from the prairies to the coast. In the final long take, after she watches Rosie walk away back into the projects where she lives with her boyfriend's mother, the camera holds Áila's gaze out the window towards the mountains that rise up behind the modern buildings she is passing in the cab, as if she is finally reckoning with the territory she is on, and what has been lost from it.
Rise up, exactly: The Body Remembers is about the insurgency of memory, of how trauma can also remind the body – of a person, of a community, of a land – that it is powerful; that it was once whole before it broke open, and it still is. The Body Remembers is a tender film, an emotional and funny film: it's a little green, like wood when the sap rises in the spring, vulnerable and fluid, resisting by bending rather than being brittle, a flexible form. It is also budding in abundance as First Nations arts are right now, creating emergence from emergency. As Tara Aquino notes on Free the Work, "Finding it challenging to staff their crew entirely with Indigenous people, Hepburn and Tailfeathers partnered with TELUS STORYHIVE and decided to turn their production into a paid youth mentorship program, pairing key crew with Indigenous mentees."
One film cannot reforest a coastline and undo two centuries of colonization, but it can plant seeds. Or: The Body Remembers may not promise crocuses to bring to school tomorrow, but in making clear that sometimes there'll be sorrow, it shows that, out of that sorrow, a new narrative – a new way of storytelling we desperately need – will grow.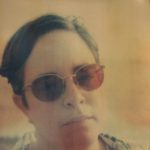 So Mayer is the author of Political Animals: The New Feminist Cinema, The Cinema of Sally Potter: A Politics of Love, and the co-editor of Catechism: Poems For Pussy Riot, The Personal Is Political: Feminism and Documentary and There She Goes: Feminist Filmmaking and Beyond. Her Twitter is @tr0ublemayer
©Literal Publishing
Posted: December 19, 2019 at 7:51 pm