It's a cliché to say that cinematography means 'writing with light' – and equally a cliché to say that one of the things cinema struggles with most is showing writers at work. Writers at life, sure – although often littered with other clichés, such as drinking, affairs, and open-necked shirts; all signifiers of white male genius.
So it's signal that two new films illuminate the work of writing through formally inventive takes on the lives of two writers, drawn from beyond the usual suspects. Raoul Peck's I Am Not Your Negro documents the life, times, opinions and evolving thought processes of essayist and novelist James Baldwin, while Terence Davies' A Quiet Passion offers a fictional biopic of poet Emily Dickinson. Peck is a Haitian filmmaker who moves between documentary and fiction, and former Haitian minister of culture; Davies a British filmmaker known for his autobiographical film trilogy and his literary adaptations. Both approach American writers from a fresh perspective (much of A Quiet Passion was shot in Belgium, with Belgian actors).
The subjects of the films are as different as the filmmakers, but share that outsider perspective. Baldwin, born in 1924, grew up in Harlem, and spent his early adulthood in France, Switzerland and Turkey; he edited his school magazine and published his first professional writing at the age of twenty-three. He was prominent in the Civil Rights movement of the 1960s, and connected through literature and activism to many of the great thinkers and artists of his age. His was – as Peck's documentary captures through its exhaustive and incredible archival research – a life lived in public, in speeches and letters and television interviews. Black and gay, Baldwin blazed a trail with inexhaustible eloquence and sensitivity, which resonate in Peck's film through the unusual and powerful combination of the archive footage and a voice-over in which Samuel L. Jackson reads notes from, and letters concerning, Baldwin's unfinished project Remember This House. Here is the writer in the process of writing – of thinking, of wrestling with words, forms and ideas.
If there's anything that Peck's Baldwin shares with Davies' Dickinson, it's exactly that. Dickinson's poetry was entirely an unfinished project. She published barely a handful of poems during her lifetime, discouraged by conflicts with editors who changed her punctuation and meaning. Many of her later poems are in draft, with multiple word-choices and phrasings noted on a given page. She shared her writing with close friends by letter, and sewed her fair copies into fascicles. Born in 1830, she lived the first half of her life during slavery – and in Davies' film, the young Dickinson (played by Emma Bell) makes a number of tart observations on the point, upsetting her conservative aunt Elizabeth with her abolitionist views. Dickinson was not, Davies suggests, apolitical – but limited by her class (upper middle), gender and introversion from many forms of publicness.
Instead, the film – like her family – catches her at writing, and catches the process of her poems in formation. "I'm Nobody," she says to her nephew on their first meeting shortly after his birth, "Who are You?" The first line of one of her best-known poems tumbles out as an intimate greeting, as child's play, as delight, as investigation. Davies is a writerly filmmaker, as seen in his recent adaptations of Terence Rattigan's play Deep Blue Sea and Lewis Grassic Gibbon's novel Sunset Song, as well as House of Mirth, the magnificent, Glasgow-shot adaptation of Edith Wharton's novel with which he returned to the screen after a long silence. All of them write with light, finding cinematic equivalents for turns of a phrase; working with Florian Hoffmeister on A Quiet Passion, Davies creates painterly instances whose pictorialism is punctured by Dickinson's sharp, weird way of thinking – most strikingly with the overhead shot of her funeral carriage providing the rare final note that biopics often avoid. "Because I would not stop for Death – "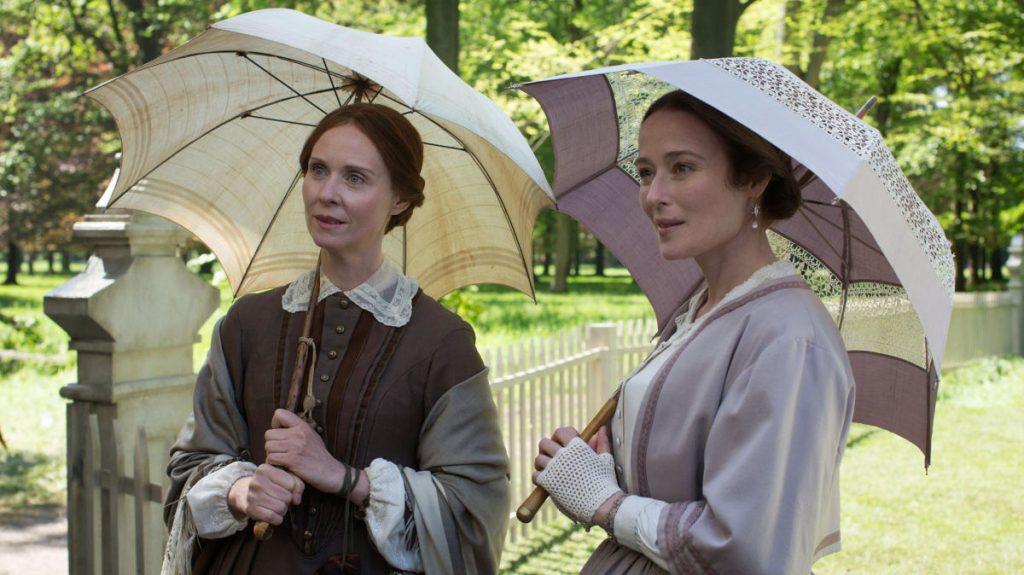 Peck's film, too, is about how Death stops and Baldwin will not stop for it. Baldwin pitched Remember This House to his editor as a triple biography of Martin Luther King, Malcolm X, and Medgar Evers. He had been good friends with all of them, and all had been murdered before they turned 40, between 1963 and 1968. The viewer senses how the men's deaths (rather than their lives) exceed Baldwin's container, the house he wants to remember them by. "I want these three lives to bang against and reveal each other, as, in truth, they did," Baldwin tells us through Jackson's performance – but in doing so, these elegies bang against the limits of what can be said. They are still alive for him. In an Art of Fiction interview for The Paris Review, Baldwin notes of his research process as a writer, "I am fascinated by a certain optic – a process of seeing things. Reading Emily Dickinson, for example, and others who are quite far removed from one's ostensible daily concerns, or obligations. They are freer, for that moment, than you are partly because they are dead."
Peck, looking back at Baldwin's life thirty years after his death, is freer in some ways to look at Baldwin's grief and rage, even as he brings what the entwined life stories say about race in America "bang up" to date with footage from Black Lives Matter protests. Murderous racism "bangs up" against the screen repeatedly, not only in the accounts of Baldwin's grief for the three African American leaders, but through his subtle pursuit of the way racism is encoded in cinema itself. Davies' film has to break the silence around the practice of unpublished writing – and women's writing in domestic space to boot – but Peck's has to rewrite cinema.
Baldwin was a brilliant film critic, his observations paralleling or in conversation with Franz Fanon's in Black Skin, White Masks concerning the lack of points of identification for black viewers of Hollywood cinema, and the crushing psychic effects. But its his reading of Sidney Poitier, and particularly of the end of In the Heat of the Night (Norman Jewison, 1967), that unfolds his complex thinking to its most skin-tingling effect. Over a clip of the well-known closing scene, Jackson's voice reads:
I am aware that men do not kiss each other in American films, nor, for the most part, in America. Nor do the black detective and the white sheriff kiss here. But the obligatory fade-out kiss in the classic American film did not speak of love, and still less of sex. It spoke of reconciliation, of all things now becoming possible.
Nor, for the most part, in America – except, of course, Baldwin did kiss men in America (although he found it easier to do so in Europe and Turkey). Into the unrealised kiss between Tibbs (Poitier) and Gillespie (Rod Steiger), Baldwin pours all his longing for racial justice, and for full recognition of homosexuality. More than that, he reconceptualises the "fade-out kiss" so that it always already contained the space to hold his longing for a reconciliation that allows his own complexities a place on the screen and in America.
Baldwin's thinking illuminates cinema, rewriting its patterns of light and dark to reveal its racism, and then offer a new vision. Peck, following Baldwin's lead, doesn't just document the writer's life – wildly exciting though it was, closely linked to the social and political and cultural upheavals of his time – but how the writer himself documented the impact of that outer life on his inner life, on his feelings of weariness, rage, and desire. Davies, similarly, gives us a Dickinson who is political because – he shows – her inner life could not have been so rich without her acute engagement in the world around her.
War, suffrage, abolition, medicine, the sexual double standard, economics, aesthetics, nationalism: Dickinson had insights into them all, founded in and in some senses confounded by her own desire, and her desire to be completely true thereto. Davies' reference to Dickinson's sexuality is even more oblique than Peck's to Baldwin's; in both films, the desire for other humans is transmuted through the desire to write – and to write as reconciliation: social and political for Baldwin; spiritual and physical for Dickinson, who wrestled with both atheism and chronic illness. What matters, the films argue, is the texts that they made. Being granted insight into how these seminal figures found and placed their words together makes for cinema as brilliant as the words themselves.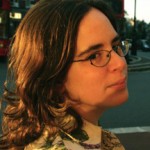 Sophie Mayer is a regular contributor to Sight & Sound and The F-Word.She's the author of Political Animals: The New Feminist Cinemaand The Cinema of Sally Potter: A Politics of Love, and the co-editor of Catechism: Poems For Pussy Riot, The Personal Is Political: Feminism andDocumentary and There She Goes: Feminist Filmmaking and Beyond.Her Twitter is@tr0ublemayer
©Literal Publishing
Posted: June 4, 2017 at 5:22 pm