For a Pink Glitch Cinema
So Mayer
On the very same day that Janelle Monáe's 50-minute "emotion picture" for Dirty Computer dropped, Wanuri Kahiu's second feature film Rafiki was banned in Kenya, shortly before its screening at Cannes. Despite the Kenyan Board of Film Classification's claims that the original script painted it as a political story, Rafiki has been consistently presented as a lesbian love story inspired by the 2007 Caine prize-winning short story "Jambula Tree" by Ugandan writer Monica Arac de Nyeko. It was under that title that Kahiu first brought the project to the Cannes marketplace in 2014, where it received Aide aux Cinémas du Monde funding.
Four years later, the finished film's appearance at the festival–the first Kenyan feature to play there–should be a triumph, and part of a growing worldwide acknowledgement and celebration of African and African diasporic queerness following the success of Moonlight (Barry Jenkins), in which Monaé appeared, and the photographic art of South Africa's Zanele Muholi. But, like South African coming-of-age drama The Wound (Inexba), directed by John Trengove, Rafiki faces censorship at home while it builds an excited potential audience abroad.
As Kahiu told The Guardian:
I'm really disappointed because Kenyans already have access to watch films that have LGBT content, on Netflix, and in international films shown in Kenya and permitted by the classification board itself.
So to then just ban a Kenyan film because it deals with something already happening in society just seems like a contradiction.
One of the films Kenyans may well be able to watch, given its free availability on YouTube as well as dozens of other platforms, in Monáe's extended film. The UV paint and stylings of the club scene in the trailer are a little reminiscent of Monáe's first video from the album, for "Make Me Feel." And Monáe's video for the song "Pynk" became a global talking point for its billowing pink "vagina" pants; similar trousers (albeit with fewer labial ruffles) also appear in the trailer for Rafiki. Ziki (Sheila Munyiva) – who also sports pink dreads and gel nails – wears them on a date with Kena (Samantha Mugatsia), and they billow in the breeze as she powers a pedalo.
Undeniably, if subtly, Kahiu and Monáe share a visual language: that of a transnational, cosmopolitan urban LGBTQI+ culture that is no longer defined by whiteness. The bleak dystopian concept of Dirty Computer's interludes might seems like an echo of The Handmaid's Tale, but it delves deeper into colonial and white supremacist history to talk about the radical nature of black queerness.
In the narrative arc of the "emotion picture" that links up the videos for the individual songs, we follow Jane (Monaé), her girlfriend Zen (Tessa Thompson) and boyfriend Ché (Jayson Aaron) as they flee police raids on their queer, dark-skinned community. They are the so-called "dirty computers," whose dreams and feelings are shaping resistance to a new technocratic world order. Eventually all three caught, and are dosed with a drug called Nevermind in a facility that deletes their memories in order to turn them into docile, nun-like Maryannes who then sedate others. The Mother Superior and the deletion technicians are white; all the patients that we see are black: subtle references to a church-run residential schools that attempted to erase Indigenous cultures and kinship structures, as well as racist and eugenic medical experiments such as the Tuskegee syphilis experiment.
Taking up the visual and narrative devices of science fiction to argue for black resistance, Monaé continues her association with the resurgence of musical Afrofuturism. As Lanre Bakare noted back in 2014, her Archandroid character Cindy Mayweather was a standard-bearer for this new wave. But Afrofuturism also reappeared in cinema–most notably in Kahiu's Sundance short film, "Pumzi," the first science fiction film made in Africa by a black African woman, which toured to festivals worldwide before being released on the Africa First! compendium DVD.
Monáe's film makes reference to "the world-shaking visions of [Kenyan-American visual artist] Wangechi Mutu" as an inspiration for the track "I Got the Juice" on her interactive tracklisting, and Mutu and Kahiu share a particularly strong interest in water mythology. If there's not a direct influence, there's certainly a sphere of conversation. The opening of Dirty Computer, in which Jane is brought into the underground facility, bears a powerful resemblance to the turning point of "Pumzi," in which the protagonist Asha (Kudzani Moswela) is dragged from her job as museum curator because of her disruptive dream.
Asha lives in a dystopian waterless future world, in a dome city near the Great Rift Valley. She is the guardian of precious exhibits such as a fragment of the last baobab tree, and the Maitu–or mother–seed. But–like Jane, Zen and Ché–Asha glitches: when she is sent a soil sample from the supposedly waterless surface, she dreams (despite taking dream suppressants as instructed) of a healthy tree, and of swimming in clear water. It is when she transmits her dream to the ruling council of the city, asking for a permit to go outside, that she is arrested. Dirty Computer and "Pumzi" share a fascination with the idea of dream broadcasting, and a castigation of the authorities who seek to suppress the generative power of our imagination and unconscious. While "Pumzi" is not concerned with queer–or any other–desire, it does show a powerful alliance between outcast women, as the city's cleaner reaches out to help Asha escape.
At the end of Dirty Computer, it's clear that Jane's presence and her memories have caused Maryanne to remember that she was–and still is–Zen, and together they outwit Mother Victoria and (defying the heroic archetype of his name) rescue Ché. They leave supine, slumbering white bodies of sisters and technicians behind them, doped on Nevermind, as the lyrics over the credits describe those who have been brainwashed by the Pledge of Allegiance and the conventional American dream. Like Asha, they go outside, even though outside is dangerous. They are woke because they dream.
Rafiki isn't science fiction. The film was updated from Arac de Nyeko's Ugandan-set short story to reflect present realities in Nairobi. As Kahiu told Variety:
We're still a very conservative society, but you'd be surprised about how open-minded the youth are, and how accepting the youth have become of different types of people—not only sexual minorities, but different tribes.
Kena, who is planning to be a doctor, and Ziki are reflections of how young urban Africans live now – but their coming to the screen is itself a kind of speculative fiction, taking seven years to reach the screen (if it will ever reach the screen in Kenya).
Like Dirty Computer, Rafiki is a reminder both of the long continuities of African and African diasporic practices of gender and sexuality, and of the brutal suppression of these continuities by state and church, both introduced by European colonizers. To run free and in love through Nairobi or an African-American future-present (Monaé's Wondaland Records has its HQ in Atlanta, also the location of Donald Glover's revolutionary TV series) remains a daring act of imagination, as well as a documentary of lived experience.
These lovers and their joyous, brightly-coloured, creative public expressions of love are a glitch in the genocidal aims of European colonialism, Christian evangelism and white supremacy. Whether Rafiki can reach an audience as wide as Dirty Computer remains to be seen, but together they are part of a queer black moment and movement, taking up space like billowing pink pants filling the screen.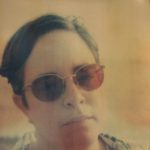 So Mayer is the author of Political Animals: The New Feminist Cinema, The Cinema of Sally Potter: A Politics of Love, and the co-editor of Catechism: Poems For Pussy Riot, The Personal Is Political: Feminism and Documentary and There She Goes: Feminist Filmmaking and Beyond. Her Twitter is @tr0ublemayer
©Literal Publishing
Posted: June 10, 2018 at 11:11 pm