An unwanted "Kiss" became the Tip of the Iceberg for a new Sport ME too movement in Spain
Un "beso" no deseado se convirtió en la punta del iceberg de un nuevo movimiento Me too en el deporte de España
Patricia Gras
It has been all over the news. Spain's women won the Soccer World Cup this year, an accomplishment that was overshadowed by what appears to be just a non consensual "kiss" but like most news of the day, it has come with a lack of context and a lot of distraction from actual facts.
The pundits are talking. The politicians are attacking. The corrupt are silent. The hypocrites are lying, the feminists are protesting, everyone has an opinion and the players, well, they are a bit fed up with their permanently corrupt Spanish soccer federation and demand changes. They are also angry the whole "kiss" scandal has taken away from their major achievement, winning a world cup!
The song goes, a kiss is just a kiss..well no..in this case it was inappropriate and why is it considered sexual assault? Because anyone touching, fondling or kissing without your permission could be considered by law a sexual agression and in this case if Hermoso files charges. This was not a spontaneous acceptable kiss on a date. Luis Rubiales, president of the Royal Spanish Football federation performed a kiss to star player Jenni Hermoso without consent in front of millions, though he argues it was consensual. The world saw it does not appear to be. We can argue if the victim soccer star player Jenni Hermoso really felt assaulted or not due to the video Rubiales sent to FIFA to defend his actions because she seemed to be fine after the so called "kiss." but that is not the point. Whatever emotions she felt after the kiss is irrelevant because her boss, the man who decides whether she plays in the national team or not, the man who can destroy her career has the power to do so kissed her without her permission and there is a clear power imbalance.
Ask yourself how many women or men tend to keep quiet when their boss who pays their salary harasses them in any way? In this case it is not what happened. Hermoso chose to defend herself after Rubiales failed to quit sizable salaried job because he blamed her for the "kiss." His federation also threatened to sue her and other players protesting the Rubiales scandal. This may have turned more public opinion against him.
And the reaction in Spain and the world has been clear. Most agree what he did was wrong, he needs to go but those who favor Rubiales say it was just a "kiss" and he is being wrongfully attacked for political reasons or by "false feminists." Surely if Jenni Hermoso was having a great time, and her teammates were laughing about the kiss in the bus after the cup ceremony, the kiss can not be considered sexual harassment, but it is. Is society exaggerating here by holding him accountable? Could be, but maybe this is not just about the "kiss" because there is a long history behind it and perhaps that is the context missing in many stories.
Here is one of the reasons the kiss is actually the tip of the iceberg and why Spanish society has been so disturbed and polarized over the matter. The Spanish soccer federation has a reputation for corruption, misogyny, nepotism, sexism and for being clueless, especially towards women. By the way, most federations in non industrialized nations have similar problems, but this is Spain, home to the best female soccer players in the world.
The female Spanish squad has been protesting with predatory behavior by men for decades. As a result many women lost their careers. It started with Ignacio Quereda, the coach who was in charge for 27 years. He led a culture of bullying, condescension and control. Finally in 2015 he resigned after a players mutiny but the federation never admitted any wrongdoing. He was replaced by another questionable character "nepo baby" Jorje Vilda, whose father Angel Vilda who was highly influential in Spanish soccer, helped him get the job, a charge he denies.
Last year in September 15 players in his squad, considered some of the best players, went on strike. They wanted better work conditions, accusing management of bad treatment that affected their mental and physical health. They also had concerns about the physical care and training they were getting. The response from the federation? Vilda called it "a farce on the world stage." The federation then asked the women to apologize. "We refuse to accept any type of pressure from any player." Ask for forgiveness if you want to return to the national team." Many of them kept their ground. Only three were asked to join the world cup team. Seven refused to be considered at all.
When Luis Rubiales refused to step down after the scandal, Many in the federation clapped at the end of his speech defending himself, including Jorje Vilda and the Men's national coach, but would they not possibly lose their high paying jobs if they didn't support him? A few days later after public dissapproval these coaches changed their tune and attacked Rubiales.
This is why the players are asking for structural changes in the federation. There is no independent oversight.
Just as the me too movement in the USA, more women are now speaking out and more are listening. Tamara Ramos, a staff member for the Spanish Footballers association where Rubiales had been president said he commented on her underwear and spoke to her with disrespect during her tenure.
Juan Rubiales his uncle, left the federation after reports surfaced of Luis Rubiales role in federation super cup negotiations with Saudi Arabia that earned him a nice commission for doing so. He also stated his nephew needed a "reeducation in his relationship with women."
Fifa has suspended him for 3 months, but the Spanish administrative sports court opened a "serious" but "not very serious " breach of conduct investigation into the Spanish soccer chief for the kiss, which means for now, the government can not suspend him. Hermoso however, can still press charges.
Rubiales continues to defend himself, considers himself a victim of "social assassination" and insists the kiss was consensual. "Although information about this matter is being subjected to numerous manipulations, lies and censorship, the truth has only one path and that's why I repeat, I trust justice will be served."
Today Spain women's football team refuse to play until he is fired. As for Jorje Vilda, his whole coaching team has quit. Finally, after weeks, the federation fired him.
The saga continues, but undoubtedly if the women stick to their decision not to play, it might be too much for Rubiales and the federation which now wants him to resign. On the other hand, if he remains in his post, what will the female players do? Should they get their own soccer federation?
A few days ago, Sarina Wiegman, the coach for the British Lionesses was chosen the best European coach of the year and with a touch of class expressed support for the Spanish women's team. The team that beat her own team for the world cup. "The game has grown so much but there's also still a long way to go in women's football and in society. And I would like to dedicate this award to the Spanish team, who played such good football. This team deserves to be celebrated and listened to."
Many have expressed what happened will eventually be good for women and the sport, but only if it forces proper change. So far, the female soccer players will have to wait, something unfortunately they are accustomed to doing. Rubiales may still be able to come back to his post despite their pleas for change.
So was this really just about an inappropriate kiss?
If you want to learn more about this issue, a 2021 documentary titled "Breaking the Silence" will shine a light with some details.
-Foto de jason charters en Unsplash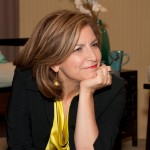 Patricia Gras is a seven-time Emmy Award-winning journalist. She is the founder and producer of the online series Passion Time.
©Literal Publishing. Queda prohibida la reproducción total o parcial de esta publicación. Toda forma de utilización no autorizada será perseguida con lo establecido en la ley federal del derecho de autor.
Las opiniones expresadas por nuestros colaboradores y columnistas son responsabilidad de sus autores y no reflejan necesariamente los puntos de vista de esta revista ni de sus editores, aunque sí refrendamos y respaldamos su derecho a expresarlas en toda su pluralidad. / Our contributors and columnists are solely responsible for the opinions expressed here, which do not necessarily reflect the point of view of this magazine or its editors. However, we do reaffirm and support their right to voice said opinions with full plurality.